The new way of buying telco services
FlexiPort allows you to purchase a link large enough for your total capacity needs and enables you to "carve up" that capacity for a range of needs such as Internet, IP WAN, Voice, Video or Public Cloud (AWS, Azure, Google)
FlexiPort can be delivered over not only our own "On-Net" links, but also via Countrytell 3rd party providers including nbn™ Enterprise Ethernet.
FlexiPort is "open"- you can access not only our other services, but also any service that is available on Megaport, IX Australia, and Equinix, as well as a range of companies directly on the Countrytell network.
Build on state of the art infrastructure
Our state of the art Cisco core network delivers optimal performance and reliability and puts us in control of the service from end to end.
Speak with a FlexiPort specialist today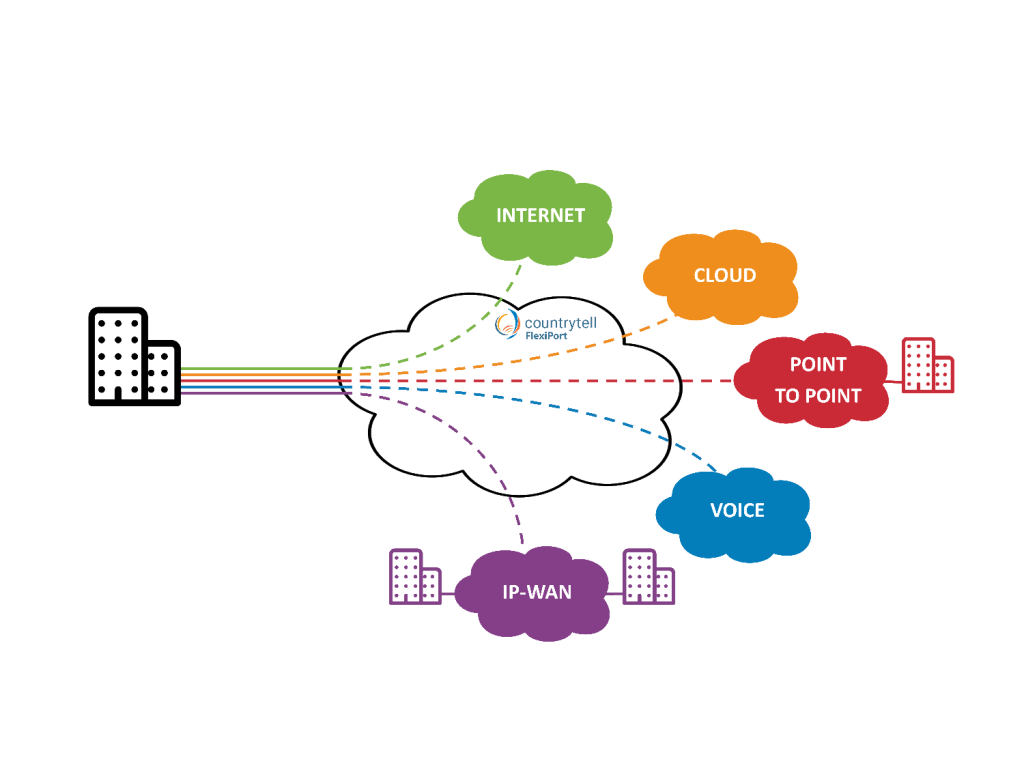 Service options may incur additional charges – please contact us for more information regarding availability and associated costs
FlexiPort Service Options
Time to upgrade?
If you've been thinking about upgrading your business connectivity, or you're struggling to achieve your goals with poor bandwidth - get in touch with us and learn about what's possible on our state-of-the-art infrastructure